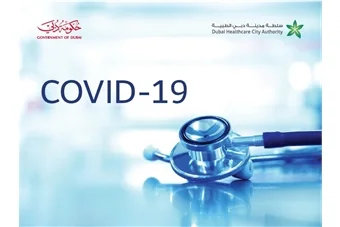 Tuesday ,Apr 07, 2020 -
In line with national efforts to combat the COVID-19 pandemic, Dubai Healthcare City Authority (DHCA), the governing body of Healthcare City (DHCC), announced the launch of its Volunteering Program to increase healthcare access in the free zone's hospitals.
The initiative connects DHCC-based hospitals with healthcare professionals wishing to volunteer their expertise and time to help fight COVID-19.
Jamal Abdul Salam, CEO, DHCA, said "The Program, part of the Authority's preparedness plan in responding to this evolving pandemic, utilizes the expertise of the healthcare community to enhance healthcare capacity within the free zone during this critical time. Human solidarity is key in confronting this virus, so we call on healthcare professionals within the free zone and the wider UAE to sign up as volunteers to join our frontline heroes in DHCC-based hospitals."
The program is open for all healthcare professionals who are licensed in the UAE as well as unlicensed volunteers. Unlicensed applicants will be assessed according to Dubai Healthcare City Authority – Regulatory (DHCR) requirements for clinical practice for unlicensed volunteers.
Through the Program, volunteer names will be added to a DHCC Volunteer Registry, managed by DHCR. Based on identified needs by a hospital, DHCR will assign volunteers. 
To register in the Program, healthcare professionals can download a request form through the DHCA's dedicated COVID-19 webpage and send their application to volunteer@dhcr.gov.ae.
Healthcare professionals will then be contacted by the hospital they have been assigned to start their volunteer work.